Mobile Applications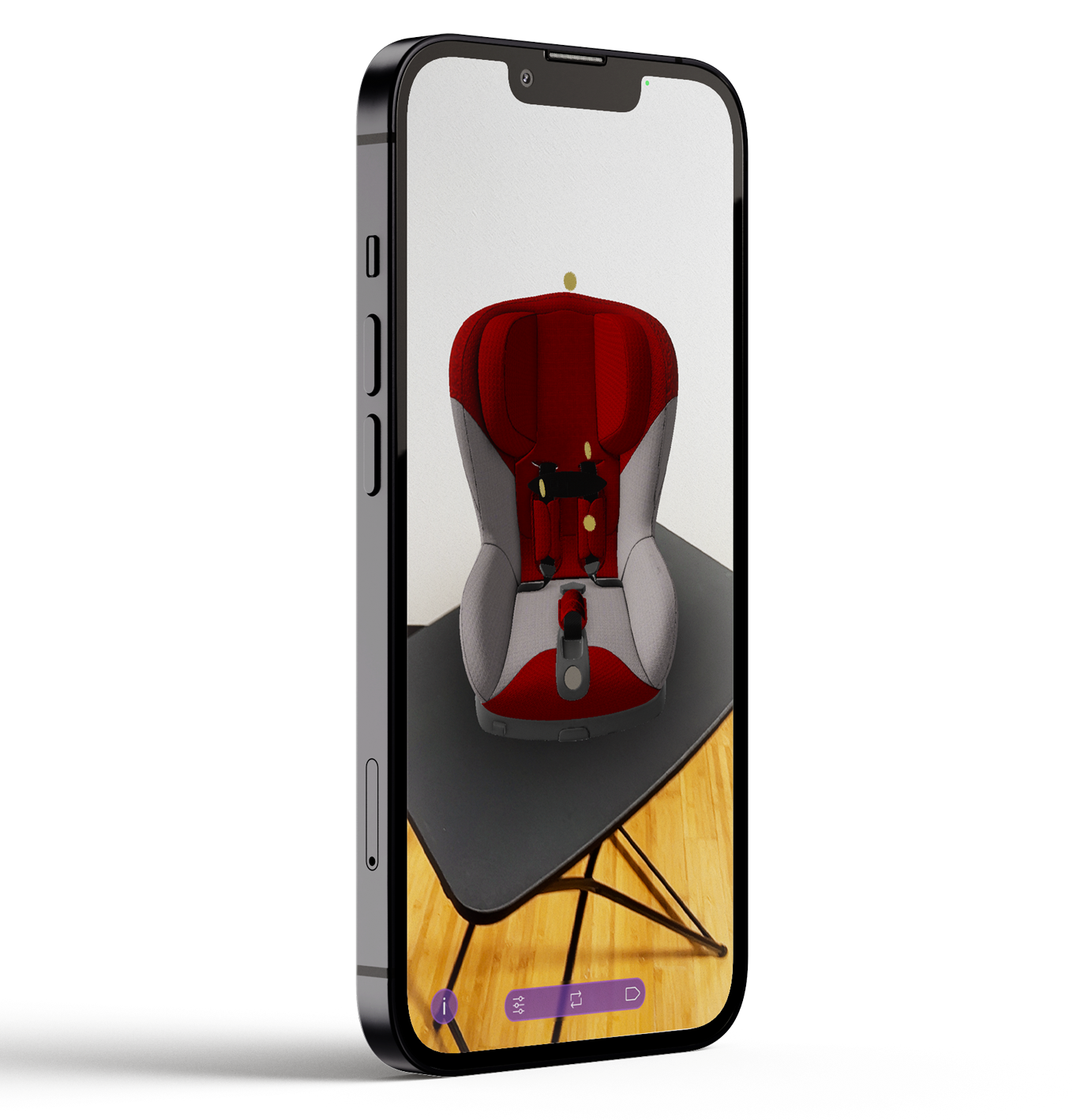 AR Safety
iOS | Android
AR Safety is an interactive augmented reality experience that provides car seat safety tips. Using a child safety seat correctly is the best way to protect kids while on the road. Developed in partnership with Safe Kids Stanislaus County. AR Safety provides an easy and fun way to examine a 5-point harness car seat checkup, right in the palm of your hand.
Email Support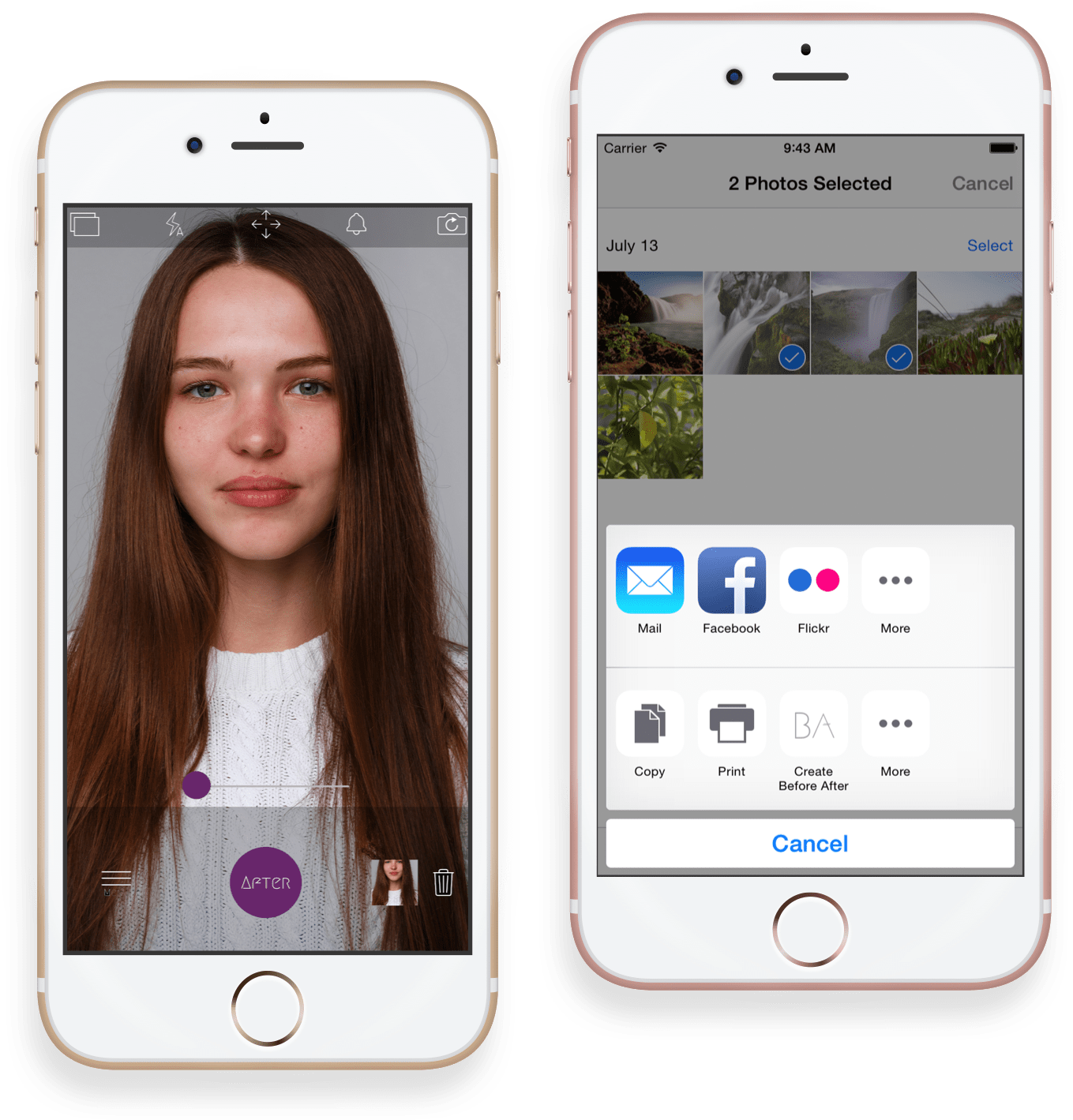 Before/After
iOS
Designed with before and after workflow in mind to help stylists, artists and crafters capture their precious moments without interrupting their work. Take a photo when you start, or import a photo from almost anywhere and then come back anytime to finish the Before/After. In case you're a bit forgetful, you can set a reminder to take your after photo.
Technical Specifications
Before/After is an advanced camera application designed to help artists and crafters create images and videos of their creations. It leverages the powerful AVFoundation framework to build custom camera UIs and pushes the limits of the framework's media processing capabilities. This app is written in Objective-C and Swift 3.0.
Visit Support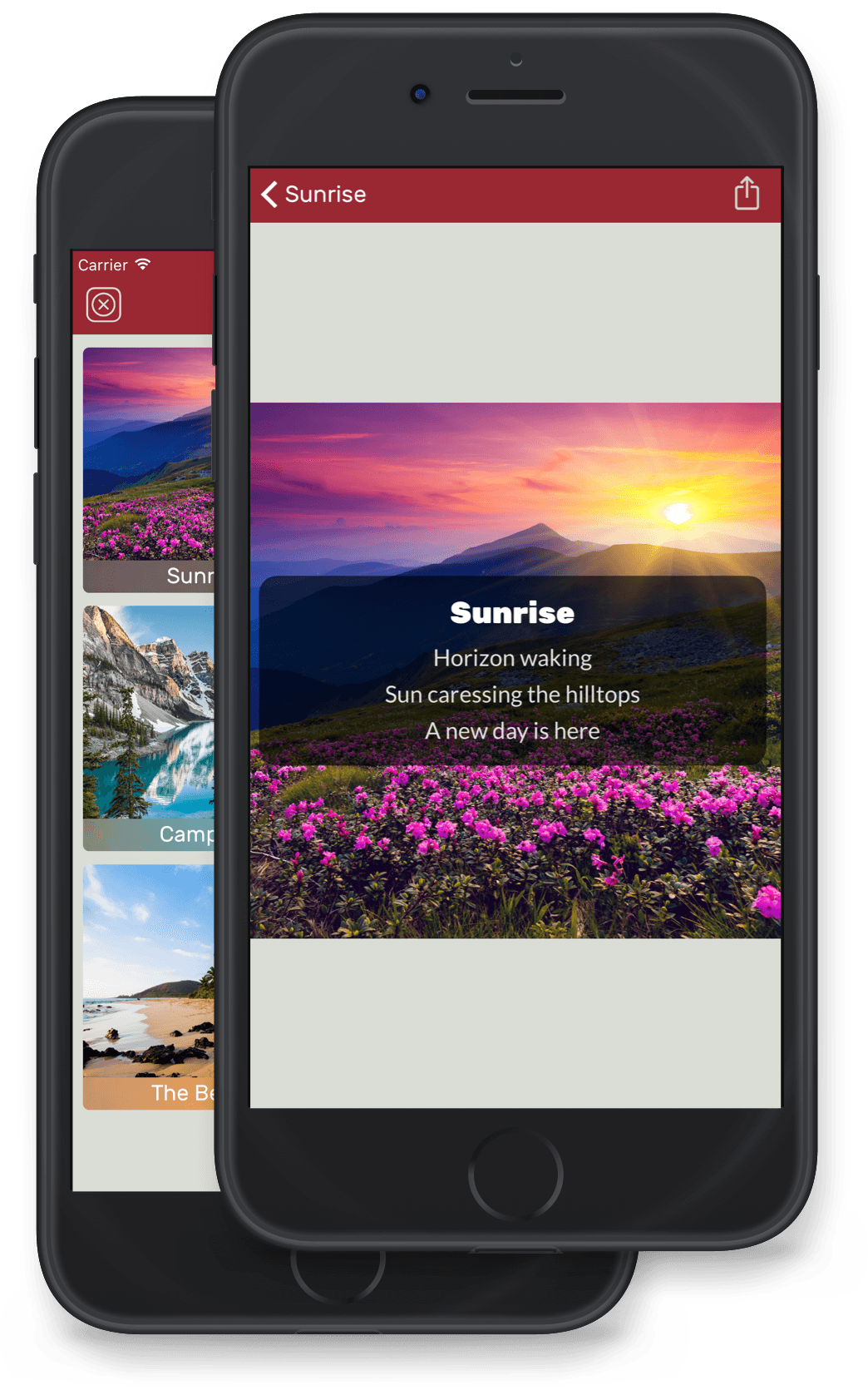 FiveSevenFive
iOS
Select your image to use as inspiration, create your haiku and then export an image with your haiku to share with the world. Using soft hyphenation, FiveSevenFive will count the syllables in your words as you type to help you focus on finding the right words.
Technical Specifications
FiveSevenFive uses StoreKit to leverage an in-app purchase to create a freemium-type app. This gives users the opportunity to try the app before commiting to purchase it. The in-app purchase unlocks the ability to store more than two haikus. FiveSevenFive utilizes CoreText and UIGraphicsImageRenderer, an iOS 10 class that allows for wide-color support. This app is written in Swift 3.0.
Visit Support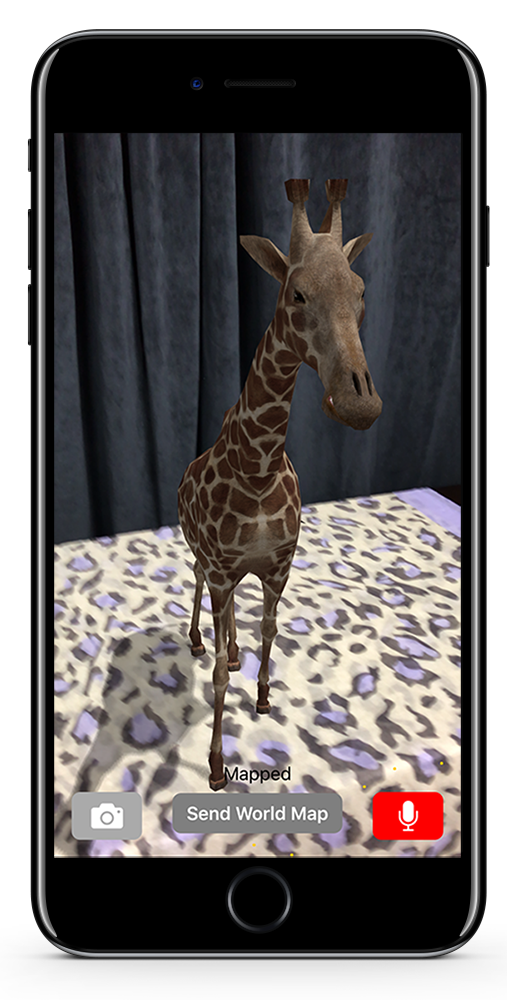 Enterprise Mobile Applications
We help business save money, optimize workflows and place important information on their mobile devices. By creating specialized, custom mobile apps for specific problems the business is facing; we apply a layer of technology to businesses that Fortune 500 companies have long benefitted from.
Ready to Start Planning?
Contact us today and schedule an appointment to start a project or learn more about how we could help you achieve your goals.
Contact Us